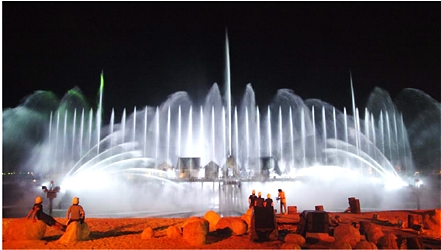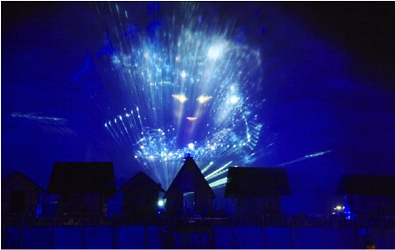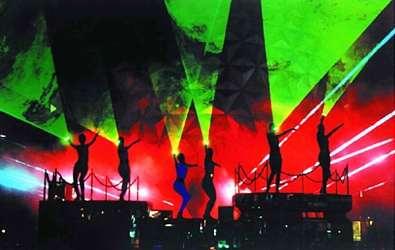 Fischer Media Group Pte Ltd

is a full service multimedia production and consulting company specializing in Lasers, Water Effects and Show Control Systems. The Managing Director, Jason Fischer, has been in the entertainment business for 20 years and has completed high profile projects for Theme Parks and Casinos, for Presidents, Kings, and Prime Ministers around the world. In March 2007 Sentosa Singapore unveiled its latest tourism offering – the multi-sensory SG$30M Songs of the Sea. The attraction was recently awarded the prestigious TEA award ( presented in LA in March 2008) and also the ASEAN award for "Best New Tourist Attraction" for 2008. Produced by ECA2 of France, Fischer Media Group supplied a majority of the multimedia hardware for the show including LASERS, WATER SCREENS, FOUNTAINS, GEYSERS, MIST, FLAMES, and SHOW CONTROL SYSTEMS. Fischer Media Group Accolades:
November 2007 TEA (Themed Entertainment Association) Award Winner for Songs of the Sea, Sentosa, Singapore – main multimedia subcontractor.
February 2008, ASEAN Award for Best New Tourist Attraction in 2008.
ILDA Awards 2004, First Prize: Best of Show - Seoulland, Seoul, Korea.
ILDA Awards 2004, First Prize: Best Lasers in Live Stage Performance - Seoulland, Seoul, Korea.
ILDA Awards 2003, First Prize: Best Outdoor Laser Show – Seoulland, Seoul, Korea.
Member, ILDA: International Laser Display Association.
Member, IAAPA: International Association of Amusement Parks and Attractions.
Sole distributor in Singapore and Malaysia for Germany's Arctos Laser.
20 year career in Laser Display industry, producing shows in over 25 countries
Produced world-class shows for Kings, Prime Ministers and other honorable clients throughout the world.