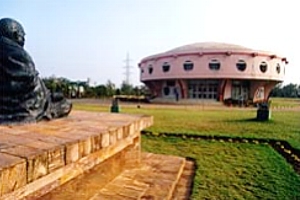 Pathani Samanta Planetarium, Bhubaneswar :

In the month of July 2011, we have concluded an order from Pathani Samanta Planetarium. The Digistar 4 with Duel JVC 4k Digital Planetarium System will be installed in existing Planetarium. The dome size is 12 M diameter and the seating capacity is of 150. This planetarium will be opened to public in Nov 2011. Dome Size: 12meter, Concentric
Earlier Model: Goto Optomechanical
Digital Model: Digistar 4 JVC 4K Dual
System Upgraded to Digital in : ???